Posts Tagged 'St. Patrick's Day'
St. Patrick's Day is just around the corner.  Whether you're Irish, or "honorary Irish for the day" we can help you out with making your St. Patrick's Day party the top o' the parties.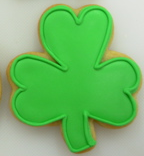 Looking for cupcakes or a cake?  Remember we do specialty cupcakes and 3-d cakes too!  Give us a call to set up an appointment today!